Harvest season has arrived. But it's not a happy time for everyone. In fact some of us find this time of year too unsettling and off putting. Is it the end of warm weather and sunshine that depresses us? Certainly, it's a time of change that leaves some people feeling blue and off balance.
Nonetheless, I for one enjoy the Fall and all that it brings us…with or without constant sunshine. I love eating the multiplicity of produce and vegetables that are virtually countless and wonderful tasting. Each Fall season I am happiest when I discover new ways to prepare these foods. They truly warm my fire and delight me. Perhaps some readers feel the same way.
One of my favorite guides to cooking during this harvest season, if not year-round, is the cookbook I received two years ago for Father's Day called The Silver Spoon. For over 50 years this Italian cookbook has been a guiding light to Italian speaking cooks worldwide. The translation into English is wonderful and the layout is a lesson in the artifice of cookbook genius. The publisher, Phaidon Press, guides the reader to easily find their favorite soup or ragú by color coding the pages in over 11 different sections. Of course, the green vegetable section is the largest.
Here's a recipe similar to one I found in The Silver Spoon. Hope you enjoy it either by itself or with small pasta like Mezze Penne, Gemelli or Orecchiette. Delicious!
An Italian Harvest Medley of Zucchinis,
Corn, Onions & Pumpkin
Serves 3-4
Ingredients
3 zucchinis, peeled and sliced
5 pumpkin slices, peeled, sliced, 1 inch thick; 5 inches long
1 Vidalia onion, peeled and sliced 1/2 inch thick
2 ears of corn, cut off the cob
1 tbsp extra virgin olive oil
1 tsp smoked paprika
1 tsp dried thyme
1/4 cup cilantro, roughly chopped
2 tbsp toasted sesame seeds
1 cup of chicken or vegetable broth
Salt & Ground Pepper to taste
Directions
1- Preheat oven to 400 F
2- Place the zucchini, pumpkin slices and spices on a large sheet of aluminum foil. Enclose the foil on a sheet pan. Place in oven for 30 minutes and roast until vegetables are soft. Set aside.
3- Pour the broth into a large skillet, or medium size hotel pan. Add all the corn, cilantro and onion slices. Cover, poach with a slight bubble until soft—5- 7 minutes.
4- Combine all the vegetables, cover for 3 minutes, and season to taste.
5- Place warm vegetables in a room temperature ceramic bowl.
6- Finish with a drizzle of extra virgin olive oil and 1 tbsp toasted sesame seeds-careful not to burn. Enjoy with a side of basmati rice.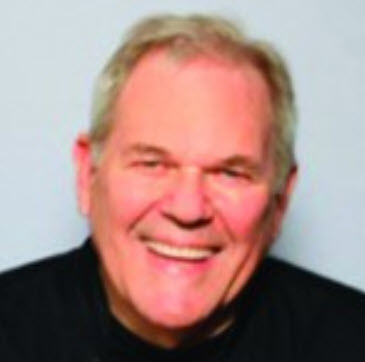 Send questions or your favorite recipes directly to: [email protected]. I look forward to hearing from you. Chef Alan