Adapted from the book: The Pink Adobe, by author Rosalea Murphy
The Pink Adobe is a restaurant in Santa Fe, New Mexico that thrives on culinary diversity and delicious international cuisine from the Southwest,
founded by the unique and extraordinary owner, Rosalea Murphy. I enjoyed the special pleasure of eating at the restaurant several times while visiting friends in Santa Fe. In today's world of culinary diversity, the Pink Adobe, is perhaps less unique but no less special.
Thumbing through the restaurant's cookbook, one discovers an array of dishes that standout, including Mexican, French, Italian and Latin America in origin. I particularly enjoy her New Orleans Oyster Stew, Chicken and Sausage Gumbo, and her Lobster Salad. Also try other favorites, such as her Green Chile Risotto, and Turkey Mole Poblano.
Quite unique is her BBQ Baby Back Ribs with a special Pink Adobe BBQ sauce. Still Other favorite dishes include Chili Rellenos, Fettuccini with Green Anchovy Sauce, and Zucchini with Corn and Green Chilis. Her variety of dishes is virtually ridiculous, as is the number of pies and cakes. I highly recommend trying her Easy Chocolate Cake, a unique dessert with cream cheese, melted chocolate icing, and topped with pecan halves.
Rosalea, the owner and Chef of the Pink Adobe tells us with complete abandon, and sincerity, that the Pink Adobe stands on the grounds of numerous Indian uprisings.
One room is inhabited by the friendly ghost of a young Indian servant maiden called Mezra. Legend has it that she has been seen and heard on many occasions. Rosalea honors Mezra with the following recipe. I have given it an Italian bent with diced fennel, adapted for everyone.
Featured Recipe: Chicken Mezra with Red Chile Glaze
Serves 6
Ingredients
1/2 Cup flour
1/2 Teaspoon freshly ground black pepper
1/2 cup diced fennel
6 ounces boneless, skinless chicken breast halves
3 Tbsp butter
3 Tbsp olive oil
2 1/4 Tbsp finely chopped celery
1/4 cup diced yellow onions
2 Tbsp chopped fresh parsley
1/4 cup chicken stock
10-ounce Jar of spicy red chili jelly
1 cup crumbled goat cheese (Montrachet)
Recipe Steps
-In a large bowl, combine flour, salt, and pepper, roll chicken in flour mixture, and shake off excess. Use a 12-inch skillet, or a larger 17-inch Spanish Paella pan.
-Lightly sauté celery, fennel, onions, and parsley. Remove chicken from pan with a slotted spoon and reserve.
-Using the same butter and oil, sauté chicken breasts, until lightly browned for about 3-4 minutes per side
-Sprinkle reserved sautéed vegetables on top of each chicken breast. Add chicken stock.
-Cover skillet and simmer for 5 minutes. Test 2-3 breasts at a time with a small sharp knife to make sure it is not red. (If red, cook for 1- 2 more minutes- no more unless needed to reach a temperature of 165 degrees).
-Remove from heat and spread each chicken breast with spicy red chili jelly.
-Position chicken under broiler until jelly melts, basting 90 seconds with melted jelly.
-Place chicken breasts on a large platter and sprinkle with Montrachet goat cheese.
Very Good and Very Delicious!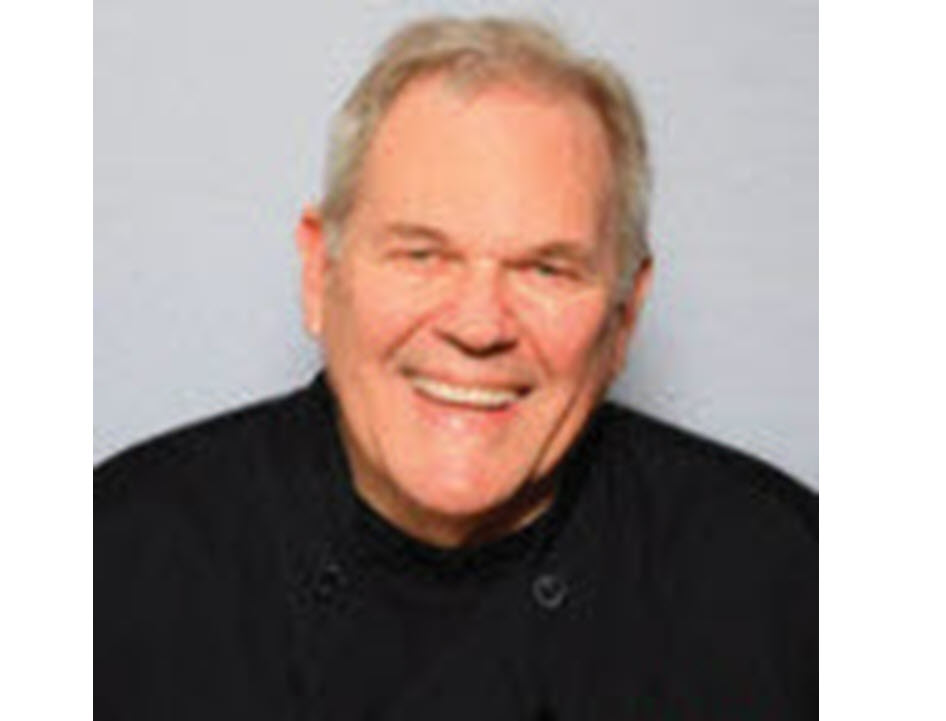 Send questions or your favorite recipes directly to [email protected]. I look forward to hearing from you. Chef Alan