Here's a meal that is ideal and unique for cool winter nights. Italians know the dish well while other ethnic groups may be less familiar while no less appreciative. Called Osso Buco it is festive and flavorful when browned in the oven followed by braising at temperatures that are low and slow.
The method relies on breaking down connective tissue that binds together tough muscle fiber. This approach is most often used when cooking any tough, unpalatable cut of chicken, as in Coq au Vin; fibrous vegetables, like artichoke; or Sweet & Sour Pot au Feu for Winter dishes. See my version of this recipe on our Zox Blog.
The advantage of this cooking insight is that more home cooks have learned to master the art of braising while paying less in the process. For example, sirloin beef may no longer be understood as the "better cut " just because it has less fat. I would argue that less fat does not necessarily mean more flavor.
Osso Buco is a case in point. Some chefs and diners may find the shank bone too cumbersome to prepare because it takes too long. Here's how my friend and colleague Tony tells the story of his experience of cooking with insufficient time. Tony loved to eat as well as cook in his well-known restaurant located in The Berkshires down the road from the summer location of the Boston Symphony. Here are the steps Tony follows to serve Osso Buco quickly and efficiently— a task that is not always an easy one.
Tony braised his five veal shanks the day before his guests arrived. All shanks were cut in half and chilled in a large hotel pan overnight. The next day the shanks were braised for 2 hours in a stock of chicken, white wine and vegetables. While this was taking place, Tony prepared a large container of polenta until the Osso Buco was done. Each plate was covered with a gravy used to cook the Osso Buco. The Shanks were then placed on top of each plate of gravy on individual serving platters
Tony was prepared to finish cooking his Veal the day his guests arrived because he began preparing his meal in advance the day before. As chefs will tell you, Catering is an exercise in "rushing to wait". His gravy was also prepared beforehand, and the shanks were braised in the gravy for over 2 hours. When the dish was finished Tony placed the polenta on each plate with two veal shanks atop each mound of polenta. A small salad was prepared for each diner with a Lemon vinaigrette. The party loved the meal and Tony was happy too. Here's how you can prepare the same dish for your party.
Recipe for Osso Buco Featuring Italian Veal
By: Chef Alan Zox
Serves 5
Time to Prepare 30 Minutes- Cooking takes 2 hours
Ingredients
– Tarragon, 2 Sprigs
– Oregano, 1 Sprig
– 10 Veal Shank 'halves' (have your butcher cut five veal shanks in half leaving you 10 shank 'halves')
– 1/2 Cup All-Purpose Flour
– Kosher Salt and Ground Pepper as needed
– 1 Tbsp smoked Chipotle seasoning
– 2 inches ginger, peeled and diced
– 1/2 Cups olive oil il
– 1 medium Vidalia onion
– 1 carrot
– 1 celery stalk
– 3 garlic cloves
– 2 inches fresh ginger, peeled and diced
– 2 leeks, the white part cut into quarters
– 1/2 Cup Baby Spinach, rough chopped
– 2 tbsp tomato paste
– 3 Cups sauvignon blanc, or your favorite dry white wine
– 3 Cups chicken broth
– 1 tbsp lemon zest
– Za'Atar, a delicious middle Eastern garnish
Directions
-Season 10 Veal shank 'halves' with kosher salt, ground pepper and diced chipotle in a large roasting pan.
– Dredge shanks in flour and dust-off extra flour
– Brown your shanks all over.
– Add chopped spinach, diced carrot, medium onion, celery, ginger, leeks, tarragon, garlic, and tomato paste to the pot. Sauté all vegetables with olive oil until done.
– Add all shanks to pan; Sauté and soften your shanks for 8-10 minutes until brown and tantalizing.
– Add 2 cups wine and 2 cups chicken stock to a light boil
– Cover the top of your pan and simmer for 1 hour and 45 minutes or until meat begins to fall off the bone.
– Check every 15 minutes while turning shanks, rest of chicken stock and white wine.
– Add stock about 3/4 of the way up the side of the shanks.
-Carefully remove brown shanks from the pot and place on a platter.
– Pour all juices, sautéed vegetables, and sauce from the pot and pour over the shanks.
– Sprinkle lemon zest and Za'Atar, a Middle Eastern seasoning on the dish. The combination of flavors is amazing.
This is a winner. One of my favorites! Enjoy!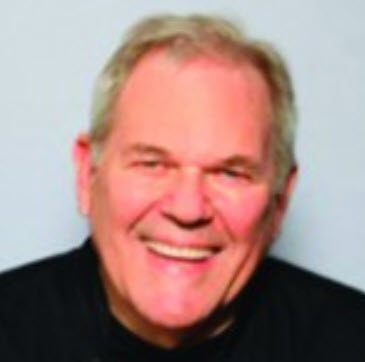 Send questions or your favorite recipes directly to: [email protected]. I look forward to hearing from you. Chef Alan